VIS Partners share their expertise, knowledge and financial resources to improve the outcomes of the athletes and the organisation in a highly competitive environment.
The VIS greatly values financial and in-kind contributions from its sponsors and supporters. Without these, VIS athletes would not be able to prepare, compete and effectively recover for State, National and international competition.
The VIS enjoys partnerships with 2XU, Titleist, Barrett Consulting, The School Locker, Open Universities Australia, Maribyrnong Sports Academy, FIA Fitnation, Premax, School Sport Victoria and of course, the State Government (through the Department of Sport & Recreation and the Department of Education and Early Childhood Development), and the Australian Sports Commission (through our National Sporting Organisations).
We look forward to continuing these alliances and working together with our partners to achieve mutually beneficial goals.

Major Partners
Exclusive Partners
Partners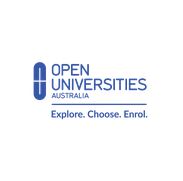 Support Partners
Endorsed Training Centres