Weekend write up: A new World Champion, National Champion and sharp shooters
Weekend write up: A new World Champion, National Champion and sharp shooters
Wednesday, 11 March 2020
We had a new World Champion, a National Champion and our shooters were on target again highlighting the long weekend of VIS sport. 
Aerial Skiing | Peel joins VIS legends
Victorian Institute of Sport aerial skier Laura Peel has won gold at the Siberian resort of Krasnoyarsk, Russia, securing her first ever FIS World Cup champion title.
The World Cup title is the tenth "crystal globe" won by Australian aerial skiers, with Peel joining VIS legends of the sport, Jacqui Cooper, Alisa Camplin and Lydia Lassila as World Cup champions.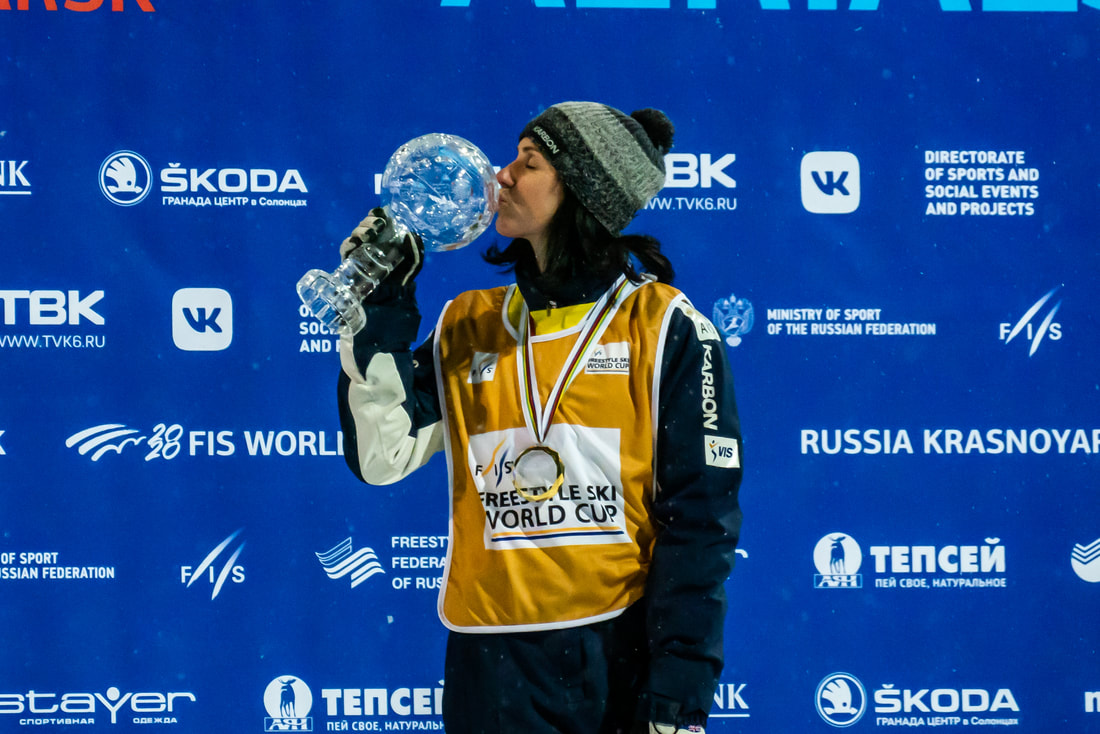 Shooting | Galiabovitch unstoppable 
Elena Galiabovitch has qualified for her second Olympic Games after a third successive victory in the women's 25m Pistol.
The VIS representative, who attended the 2016 Rio Olympic Games, hit 28 of 50 targets in the final to defeat South Australia's Alison Heinrich (20) and NSW's Dannielle Moleman (14).
Following today's event, Galiabovitch has an unassailable lead in the race for Tokyo selection having amassed 1157 points, well ahead of her quota position rivals, NSW's Dannielle Moleman (1696) and South Australia's Alison Heinrich (1694).
"I'm very happy with the win. I've been working really hard, so excitement is fighting with fatigue right now," said Galiabovitch.
"I'm pretty keen to get to Tokyo to see what it's like," she said. 
Skateboarding | Wilson 2020 National Street Champion
Hayley Wilson won the 2020 National Street crown at the Moomba festival on the weekend, earning valuable Tokyo 2020 ranking points in the process. Wilson took the crown ahead of Chloe Covell and Hayley Powell.

Cycling | Roseman-Gannon wins 50th Bendigo Madison 
Victorian Institute of Sport cyclist Ruby Roseman-Gannon teamed up with Alex Martin Wallace to win the Bendigo Women's Madison over the long weekend. 
The duo took control from start to finish, and dominated the sprints to finish on a total of 50 points. 
The win was extra special for the duo, winning the women's race for the first time ever held on the Sunday night of the carnival also falling in line with International Women's Day. 
"Pretty awesome vibe tonight," Roseman-Gannon said.
"It's International Women's Day so what a special race to win."
"This is only our second race together and Alex couldn't have ridden any better, she just kept smashing it."
With a 2020 Bendigo International Madison title now to their names, the pair have their sights set on next week's Manchester Six Day Series.
Bobsleigh | Double gold for Walker 
VIS Bobsleigh athlete Bree Walker has continued her great form in the new Olympic sport of monobob, winning back to back events over the weekend in La Plagne, France.
 
Walker has now won three straight monobob events, having won the last event she entered in at Königssee, Germany, back in mid December.
 
On day one Walker finished 0.78 seconds ahead of Karlien Sleper of the Netherlands, and on day two the winning margin was a close 0.07 seconds ahead of Andreea Grecu of Romania. On both days Mica McNeill of Great Britain finished in third place.
 
The final competition of the season for the athletes will be in Lake Placid, NY, USA, with a monobob event scheduled to take place on April 3. 
Wheelchair Tennis | Alcott and Davidson team up in Malaysia 
Australia's best Wheelchair Tennis competitors were in Malaysia last week to compete in the Asia Oceania World Team Cup qualifiers.
Ten-time Grand Slam champion Dylan Alcott and Paralympic gold medallist Heath Davidson teamed up to take out the Quad division of the event, earning the duo a place in the World Group and 2020 BNP Paribas World Team Cup Finals taking place in Portugal from 4-10 May.
The Aussie pair were undefeated throughout the week, overcoming Korea and Chinese-Taipei 3-0 to earn a spot in the final where they again defeated Chinese-Taipei 2-0.
"It's amazing to qualify for the World Team Cup Finals, it's a favourite event for Heath and I, so we are stoked with the result here and can't wait to compete in Portugal," Dylan Alcott said.
"It feels awesome qualifying for World Team Cup, we didn't play last year so it's great to be back. Being a Paralympic year it's always good prep, we get to compete against the best players and nations in the world leading into Tokyo, where we are hoping to defend our gold medal there," Heath Davidson said.
The Australian Quad team will now turn their sights on the World Team Cup Finals, hosting the world's top Wheelchair Tennis nations from Vilamoura, Portugal from 4-10 May.