Weekend Write up: Montag is Tokyo bound
Weekend Write up: Montag is Tokyo bound
Monday, 10 February 2020
Olympic qualification, an eleventh straight victory and a first world cup medal highlighted the weekend in VIS sport. 
For all your Victorian Institute of Sport news and updates subscribe to Sports Express now: https://mailchi.mp/bdbc46b16c3a/montag-is-tokyo-bound
Athletics | Montag secures Tokyo selection 
Jemima Montag has won the women's Oceania and Australian 20km Race Walking Championships in Adelaide, to secure her selection in the Tokyo 2020 Olympics. 
Montag had raced the automatic qualifying time (women 1:31.00) in February 2019, and winning the National Championships means she has secured herself an automatic nomination to the Tokyo 2020 Olympics.
After securing a Tokyo 2020 Olympic automatic nomination, Montag said:
"It's a surreal feeling, a big childhood dream come true, my first Olympics, so a brilliant early birthday present and a huge relief," Montag said.
"It was warm, much warmer than expected but today was more about position for me rather than time, so the pace was very very conservative – we went off at 4:45, instead of the usual 4:30, which really allowed me to stay calm and focus on staying cool and relaxed and it was all really a mental challenge but toward the end I saw my moment and tried to kick home," she added.
Basketball | Cambage and co stand tall in 86-72 victory 
An animated Liz Cambage (29 points, 7 rebounds, 5 blocks) came up big in France as Australia defeated Brazil (86-72) in a Tokyo 2020 crunch game, booking the Opals a spot in the 2020 Olympics.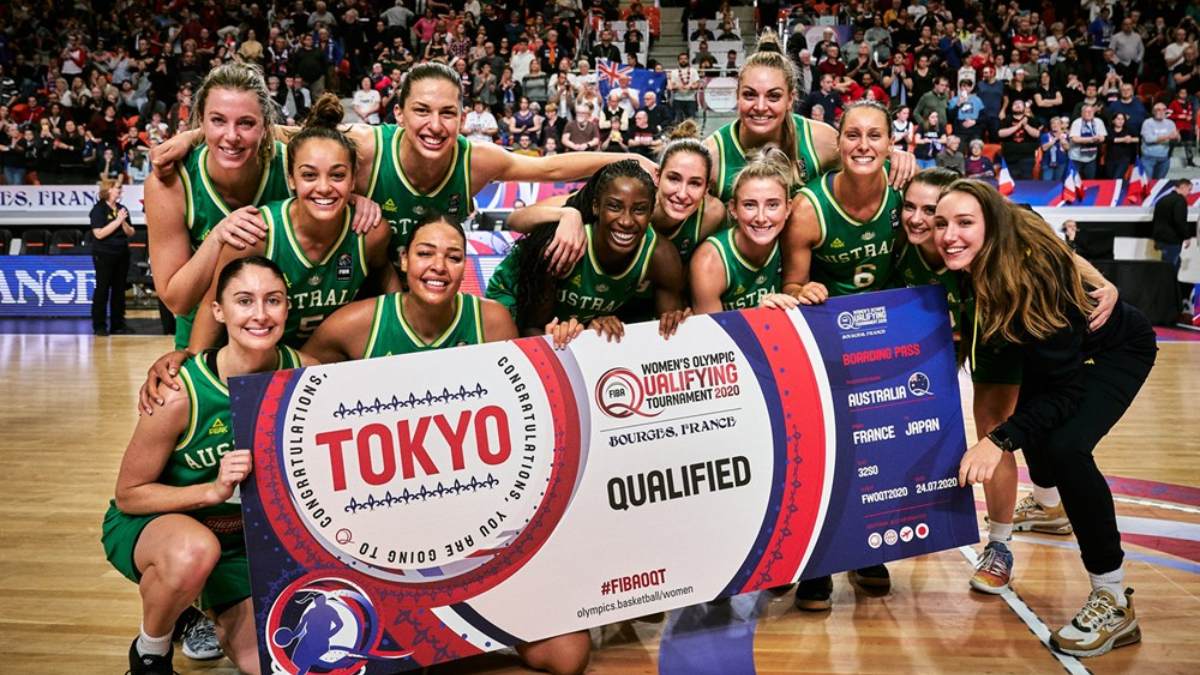 After a 72-63 loss to France in Game 1 and 100-74 bounceback over Puerto Rico in Game 2, the best thing you could do before the Australia-Brazil match-up, the third and final game of this FIBA Olympic qualification series, was exhale.
Diving | Three VIS divers selected for World Cup 
Laura Hingston, Anabelle Smith and Shixin Li have been selected to represent Australia at the 2020 FINA Diving World Cup in Tokyo after impressive results at the World Cup Trials event in Sydney over the weekend.
Aerial Skiing | Abbey Willcox wins first medal of her World Cup Career
Abbey Willcox has had a breakthrough performance to claim the first World Cup medal of her career, winning bronze under lights in Deer Valley, USA.
The 23 year old from the Central Coast in NSW, qualified for finals in fourth place, and finished in fifth place in the first round of finals to advance to the top six super final.
Willcox landed her lay-full double back somersault in the super final, to give her 81.78 points and the bronze medal, with 2019 World Champion Aliaksandra Ramanouskaya of Belarus taking victory with a big score of 106.74, and American Megan Nick in second place with 83.89 points.
"It feels absolutely unreal and to be doing it in Deer Valley with this crowd is amazing," an excited Willcox said after the event.
"A lot of nerve's, a lot of adrenaline, a lot of excitement."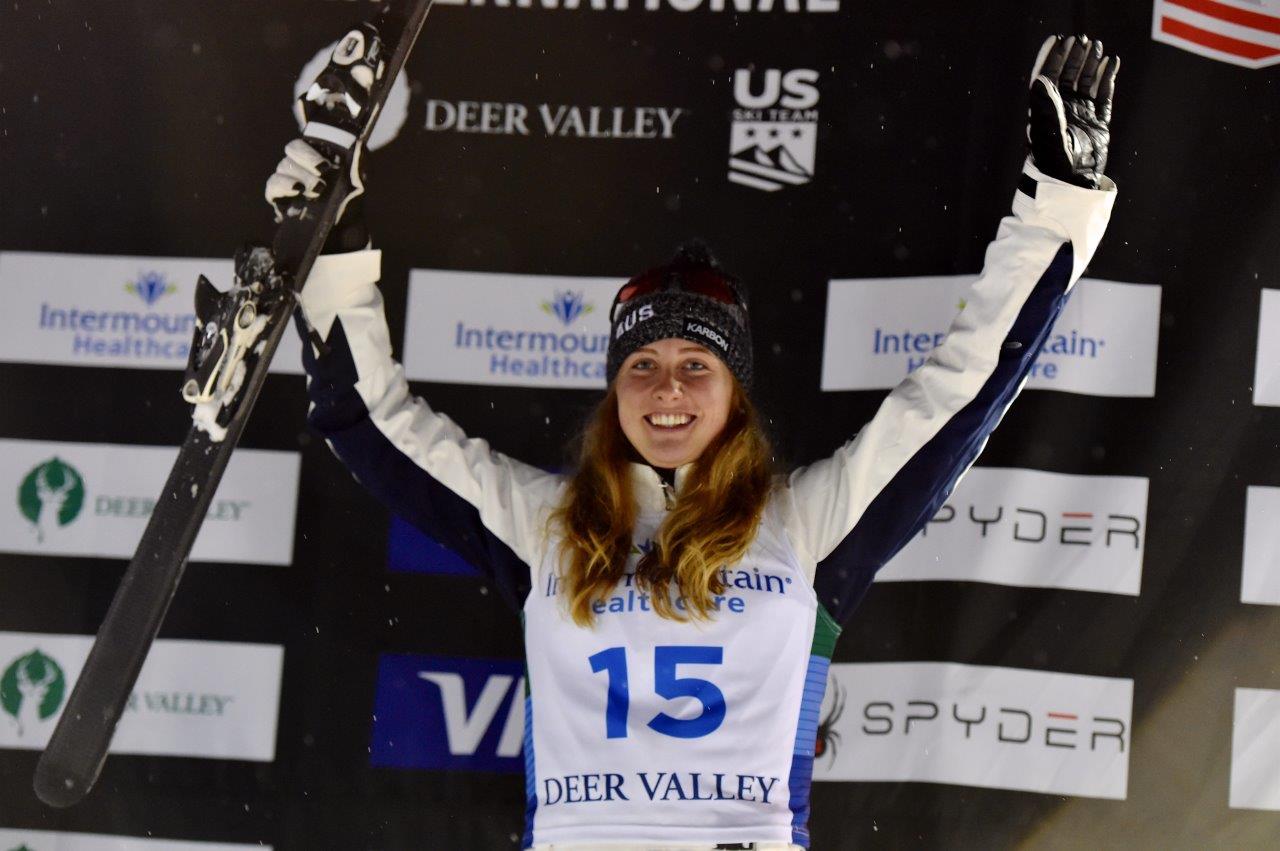 Snowboarding | James wins Dew Tour to extend win streak to eleven
Scotty James has continued his amazing win streak, with another gold medal performance at the Dew Tour event in Copper Mountain, Colorado, USA.
Competing in a unique modified halfpipe design that incorporated additional big air features usually seen in a terrain park, the 25 year old triple world champion from Warrandyte, Melbourne, set a high score of 95.33 in his first run that remained unchallenged for the next two rounds as he extended his winning streak to 11 events.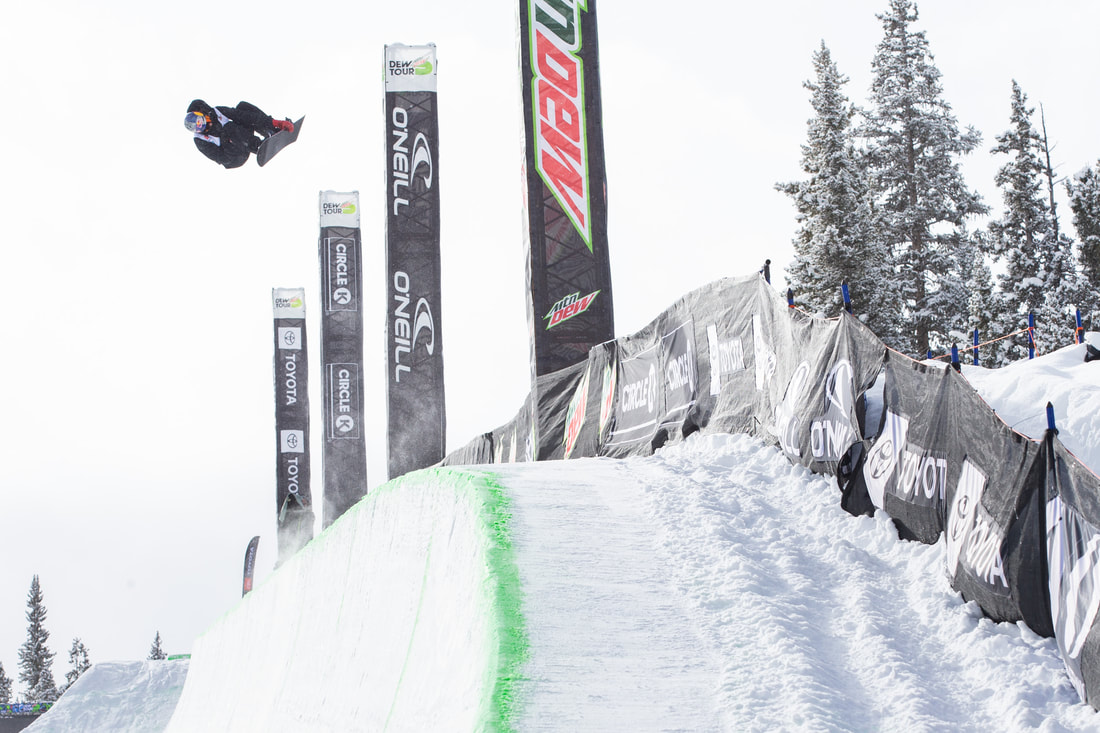 Behind James on the podium was Japanese rider Yuto Totsuka in second with a best score of 93.33 points and Pat Burgener from Switzerland in third with 91.00 points
"I never come into any competition expecting to win," said James
Taekwondo | Oceania team confirmed 
Australian Taekwondo confirmed athletes to attend the Oceania Qualification Tournament for the 2020 Olympic Games to be held on the Gold Coast on Saturday the 29th of February which includes VIS' Jack Marton. 
Australia are able to nominate 2 female and 2 male weight divisions that if won will each secure an Olympic quota place for Australia at Tokyo.
VIS scholarship holder Jack Marton was selected to compete in the -80kg weight class that was nominated to be contested.
Two Victorian female athletes were also selected Stacey Hymer in -57kg and Reba Stewart in +73kg, with the second male athlete Safwan Kahlil (NSWIS) to contest the -58kg.
All four athletes are part of the Australian Taekwondo/Australian Institute of Sport Combat Centre High Performance Hub, training out of the South Melbourne Football Club and support accessing services at the Victorian Institute of Sport.
Over the past week four invited athletes from the Yong In Sport University in Korea have been training in the Melbourne High Performance Hub in preparation for the Oceania Qualification Tournament.