Australian Open Quad Wheelchair Preview
Australian Open Quad Wheelchair Preview
Tuesday, 28 January 2020
The 13th Quad Wheelchair event at the Australian Open will round out a highly-entertaining summer of tennis. VIS athlete Dylan Alcott will be looking to win his sixth consecutive Australian Open singles title, but will be made to earn it, coming up against his fierce fellow VIS rival Heath Davidson. The pair will then come together in the doubles, to try and defend their 2019 crown.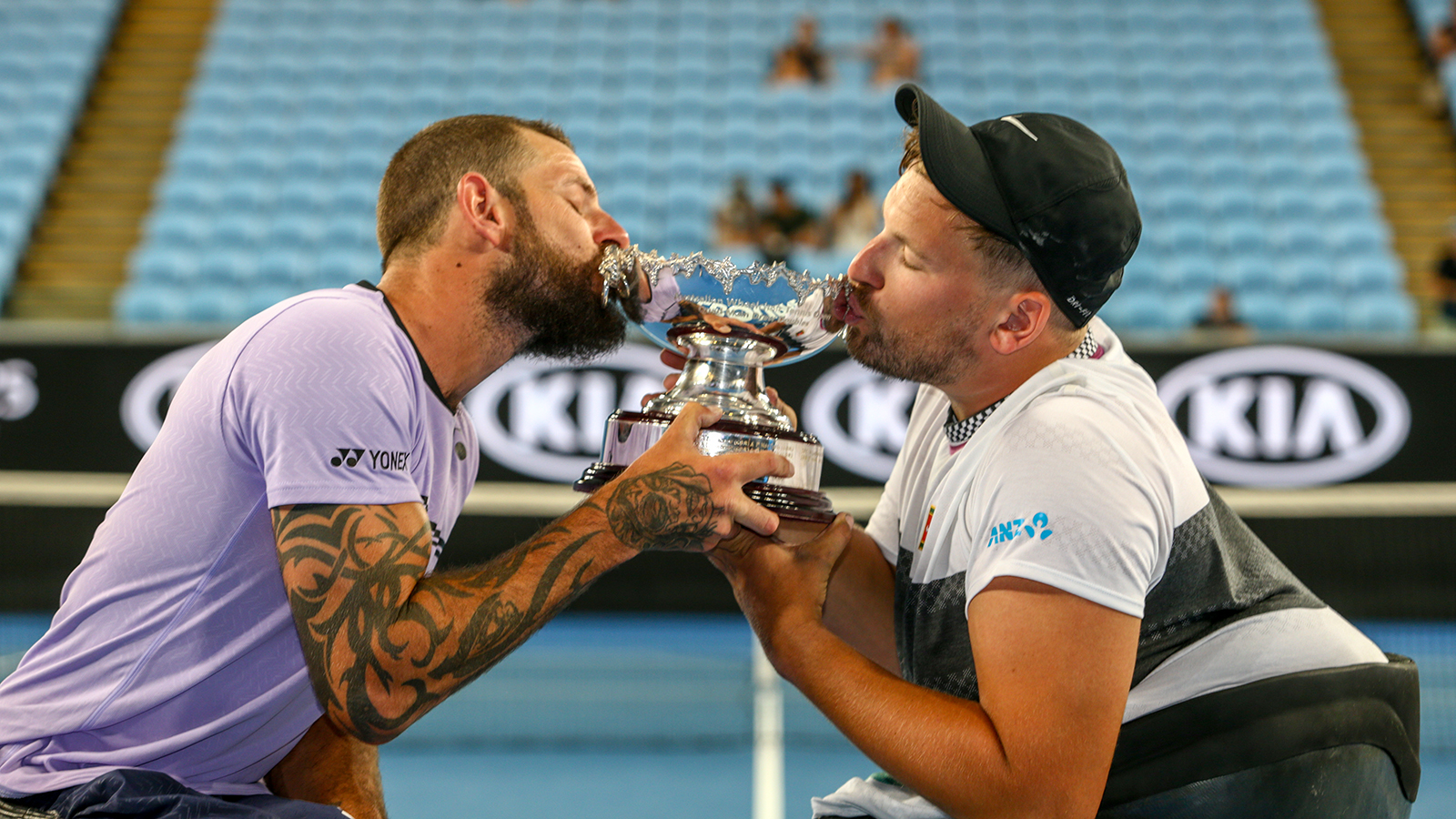 Key Dates
At this stage, the round robin matches are scheduled to commence today January 29, from 11am. For all schedule updates click here.
Dylan Alcott
Logie winner Dylan Alcott was absolutely superb in 2019, winning three grand slams, including the Australian Open.
The 29-year-old is ranked the world's No. 1 men's wheelchair quads tennis player, and is definitely the favourite leading into the 2020 tournament.
Alcott was nominated for the Don Award in 2019 for achieving greatness in sport, and was recognised with the Medal of the Order of Australia in 2009.
Heath Davidson
While Dylan Alcott might be the hot favourite for this year's Australian Open quad singles title, it's the steep rise of his compatriot Heath Davidson that has wheelchair tennis fans watching closely.
Davidson gave Wagner a fright at last year's Aus Open, just missing the final after starting brilliantly but ultimately going down 6-7, 7-5, 6-3.
Other Details
Singles
Defending Champion: Dylan Alcott
Draw: 4 Competitors, 1 wildcard
Format: Best of 3 sets
Doubles
Defending Champions: Dylan Alcott and Heath Davidson
Draw: 2 pairs
Format: Best of 3 sets