The rise of Amy Lawton | Train for Tokyo
The rise of Amy Lawton | Train for Tokyo
Monday, 09 December 2019
After she was just named in the Hockeyroos squad for 2020, it's all starting to come together for rising star Amy Lawton.
"At the moment I'm just trying to take things step by step. But, since I was little, I always wanted to be able to go to the Olympics."
Born in England, Lawton moved to Australia with her family when she was six. Not long after she picked up a hockey stick for the first time after reading about it in the school newsletter. The last thing she expected was to receive a phone call from Hockeyroos head coach Paul Gaudoin ten years later.
"I remember I was at a friend's house, when I got the missed phone call from the head coach Paul Goudoin." Lawton says.
"I remember thinking to myself, oh gosh, what have I done wrong?"
But instead, she was told something that was about to change her life. Gaudoin told her she would be making her debut for Australia on ANZAC Day against the Blacksticks in New Zealand.
"I was like full shaking. I told my friend and we both kind of freaked out then and there," she said.
Naturally, the first thing she did, was give her Mum a ring to break the news, but instead of the tears of joy, the first thing her Mum said was that she already knew.
"She knew when I called her, because I was underage and it was a requirement for them to inform my guardian first. I remember saying to her 'why didn't you tell me!!'" Lawton laughs.
One of the hardest things she had to do was keep the exciting news quiet from all her friends until it was announced publicly several weeks later.
"The wait was worth it, it was awesome in the way everyone got around me after it was finally announced. I loved the support from the hockey and school community," she said.
Lawton admits that it wouldn't have all been possible, without the support of Victorian Institute of Sport coaches Stacia Strain and Tim Strapp, as well as Performance Lifestyle Manager Leesa Gallard.
Lawton has been catching up with Gallard frequently throughout the year, as she was juggling both her Year 12 VCE studies with her hockey commitments.
"She's [Leesa] helped me organise when to get my tests rescheduled and helped me prepare the best I can at school because I know, at the end of the day, it's good to have something outside of Hockey too."
Lawton says that Strain has been a great role model for her hockey development. As there are times when Lawton can be "quite harsh' on herself, Strain helps her see the positives in the negatives.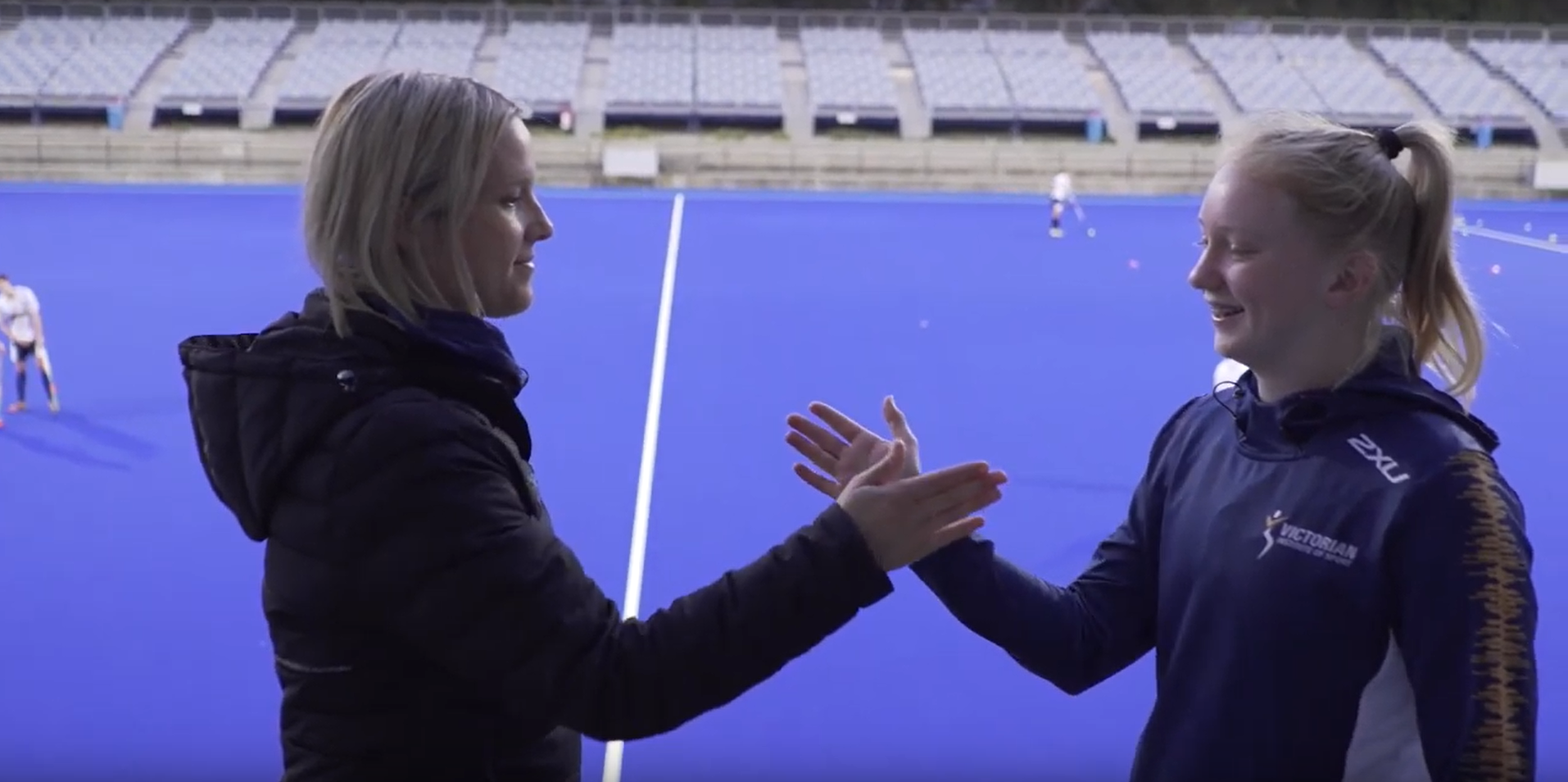 "I have to learn from the negatives, but still look at the things I've done well and try to learn from those."
"It's something that I know I need to keep working on because it's something really, really important for any sport."
When asked about the Tokyo 2020 Olympics, Lawton could only smile and say 'Oh… the Olympics is next year, it's an interesting time to be selected in the squad!'
"But, I just want to take things step by step."