VIS Updated Supplement Policy
VIS Updated Supplement Policy
Monday, 25 November 2019
Did you know that the VIS Supplement Policy has recently been updated?
If you are a VIS scholarship holder, it is important that you take the time to read and familiarise yourself with the policy.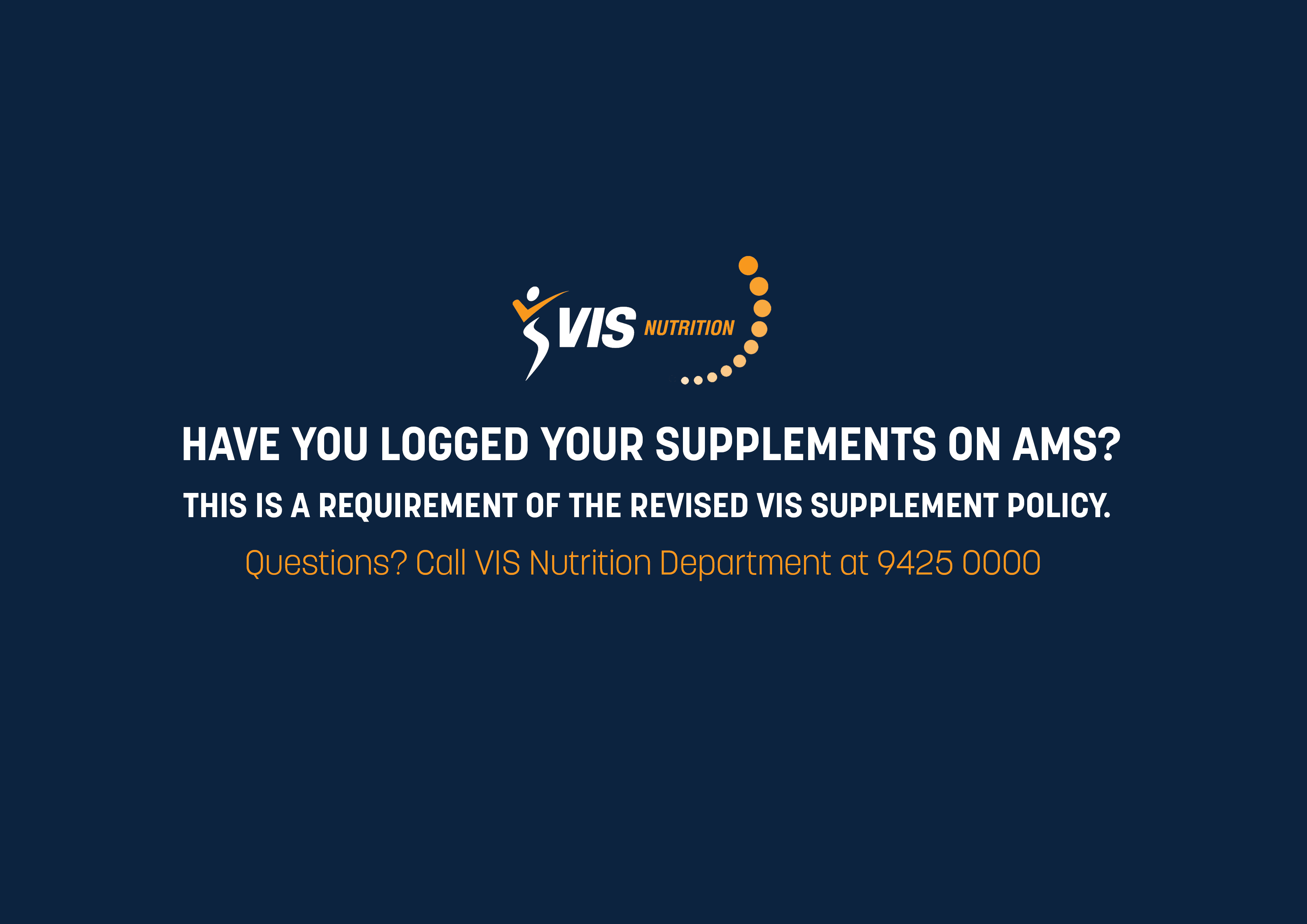 Some of the key points in the policy are as follows:
The VIS adopts a food first philosophy - please try to meet your nutritional needs via your diet before considering supplements
 There may be a role for specific supplements for certain athletes at particular times. Talk to your VIS Dietitian for advice.
  If you do choose to take supplements the VIS recommends the use of supplements that have undergone independent third party auditing (i.e. batch testing) and are available for sale on Australian shelves.
  Please be aware that no supplements are 100% safe.
  We recommend that you source your supplements from VIS recommended suppliers as advised by your Dietitian.
  Injection of substances as a routine part of any supplement program is prohibited.
 VIS athletes are now required to log ALL supplements that you are taking or plan to take on AMS.  Please log on to AMS now to do this and again whenever you stop taking or plan too start taking any supplements.