Event Preview | #AOE2019
Monday, 18 November 2019
There are just a few days to go until the VIS' night of nights - the annual Victorian Institute of Sport Award of Excellence evening, where we celebrate the sporting achievements of our VIS athletes throughout 2019.
VIS alumnus and one of Australia's all-time netball greats, Sharelle McMahon will once again be the host on the night, held at Carousel on Albert Park Lake.
The awards to be presented include the coveted Award of Excellence, as well as the Para Award, 2XU Rising Star Award, the Sarah Tait Spirit Award, the Personal Excellence Award and the very special Frank Pyke Achievement Award.
Here is a summary of all awards and nominees for 2019:
Award of Excellence:
The three nominees for the Award of Excellence have recently been shortlisted, and includes: snowboarder Scotty James, cyclist Kelland O'Brien and rowers Lucy Stephan and Katrina Werry.
2018 Award of Excellence winner Scotty James has been nominated once again following his record breaking year in 2019. James finished his "perfect" season with wins at The Dew Tour, X Games, US Grand Prix, Laax Open and the US Burton Open, as well as a third consecutive FIS World Championship title, an unprecedented feat as the first-ever snowboarder to do so.
2018 Award of Excellence nominee Kelland O'Brien has also been nominated for the top VIS Award again in 2019. The teenage cyclist was the youngest member of the Australian Team Pursuit team that competed in the 2019 World Championship in Poland. The supremely talented Aussies were the first team ever to go sub 3min 50sec in the Team Pursuit.
The third nominees for the coveted award are rowers Lucy Stephan and Katrina Werry. Lucy and Kat are members of the successful Australian Women's Four crew who won the 2019 World Rowing Championships in Austria. The crew also won the World Rowing Cup 3 in the Netherlands and finished third at World Rowing Cup 2 in Poland in a highly competitive field.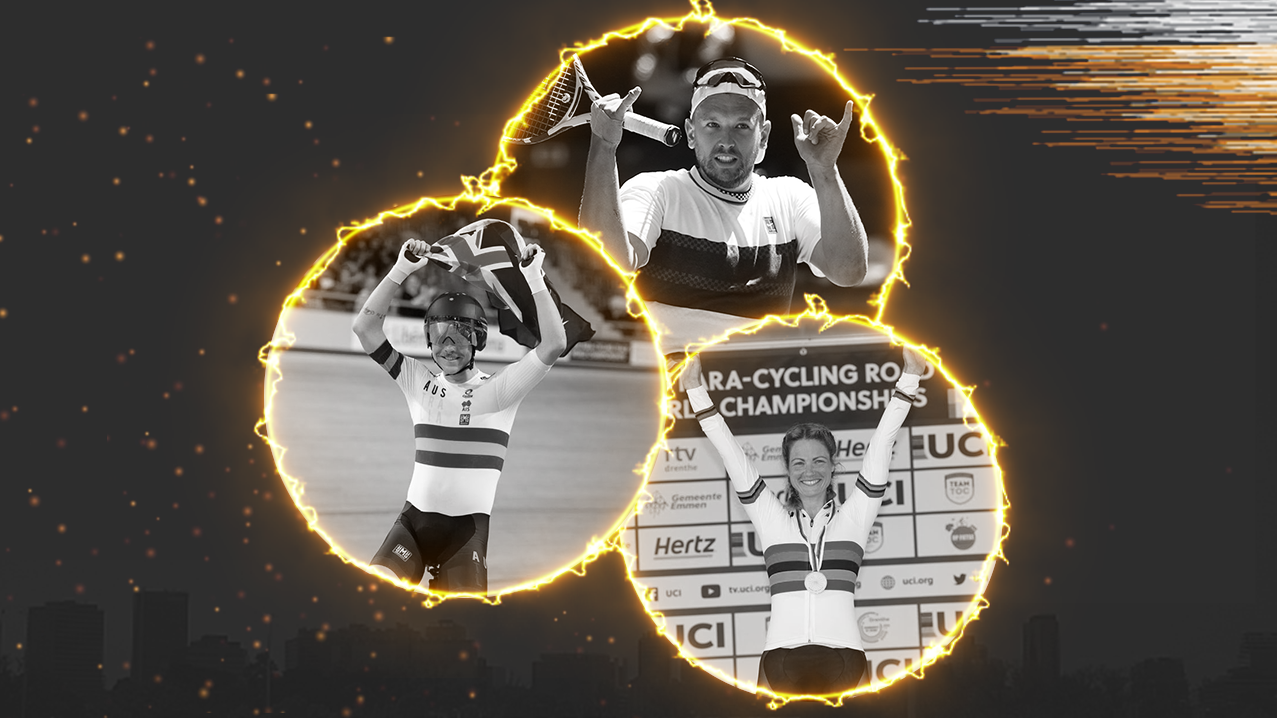 Para Athlete Award:
The nominations for the 'Para Athlete Award' include wheelchair tennis ace Dylan Alcott, and para-cycling stars Alistair Donohoe and Emily Petricola.
Nine-time grand-slam champion Alcott won this year's Australian, French and Wimbledon Quad Wheelchair singles championships. Both his French and Wimbledon singles titles were the first ever contested at the world's most prestigious tournaments and he is the first player to simultaneously hold all four majors. He is also the current Australian, French, Wimbledon and US Quad Wheelchair doubles champion.
Para-Cyclist Donohoe claimed not one, not two, but three World Titles in 2019!  After eluding him for many years, Donohoe finally claimed the C5 Road Time Trial world title at the World Championships in Belgium in September 2019. He also won the C5 Scratch and Individual Pursuit events at the Track World Championships in the Netherlands.
Petricola, who has only been competitively involved in the sport of cycling for two years, claimed two World Titles in a breakout season in 2019.  The MS sufferer won her maiden world title in the C4 individual pursuit (in world record time!) at the 2019 Track World Championships in the Netherlands, in March. She completed her stunning 2019 season by claiming gold in the C4 time trial at the Para Road World Championships in the Netherlands. Petricola is now targeting her maiden Paralympic Games team for Tokyo 2020, and her 2019 results provide a perfect platform from which to build. 
Sarah Tait Spirit Award, presented by Gatorade:
Renae Ingles, Mack Horton, Kate Naess and Kathryn Mitchell are all nominated for the 'Sarah Tait Spirit Award', presented by Gatorade. This Award, which was renamed in 2016 in honour of the late Olympic rower, recognises the athlete who most encompasses the spirit of the VIS.
Renae Ingles, retired from netball in 2017 when she became pregnant with twins. She subsequently moved to the USA to support her husband's basketball career in the NBA, but never really felt 'done' with netball.
Her transition out of sport whilst experiencing motherhood and relocation to another country was a combination she describes as 'personally challenging'. However. she returned to professional netball a year later and continued to perform at a high level for the Melbourne Vixens.
Her son Jacob was diagnosed with autism at the age of three and Renae has shown a passionate commitment to Autism Awareness ever since. Renae and Joe have been involved in many different events in the community to raise awareness of the condition, including coordinating the Vixen's Autism Awareness match in August 2019. Renae retired for a second time at the end of the 2019 season.
Rio 2016 Olympic Champion Mack Horton took a very public stance on anti-doping at the World Swimming Championships in 2019, where he refused to take the podium with winner, Sun Yang (who has one doping violation against him). By taking his controversial stance, he has brought the issue out into the public domain and started a conversation around drugs in sport. He has generated support from a number of athletes from both inside and outside of swimming.
Para-Triathlete Kate Naess took time off at the end of 2017 to have her first child, Henrik, who arrived in July 2018. She returned to competition just 7 months later, winning her first race back - the Oceania Championships in February 2019.
Through 2019, Kate has juggled motherhood, the loss of a family member and the daily grind of training solo in Mornington while her training squad was based in Europe for extended periods of time.  She has shown great courage and determination to not only return to the top level in her sport, but be successful at three events on the world stage in 2019.
Javelin star Kathryn Mitchell has shown her ability to continually bounce back. In 2018, she brought her private battles with mental health to the forefront in the hope that others could relate and perhaps find it inspiring. In releasing the psychological brakes, she won a gold medal at the 2018 Commonwealth Games along with a Commonwealth and Australian record.
In the past year, Kathryn sadly lost her dad to Cancer, followed by assisting her mother through an ongoing battle with illness, all whilst trying to qualify for the World Athletics Championships in Doha. In addition, Kathryn faced a number of significant injuries this year that unfortunately forced her out of competing at Worlds.
William Angliss Performance Lifestyle Award:
Ingles is also nominated for the 'William Angliss Performance Lifestyle Award- recognising athletes in their sporting, academic and personal achievements - and will be up against para-alpine skier Mitchell Gourley and hockey star Rachael Lynch.
Since his return from the World Championships in February (where he finished 3rd in the Slalom), Gourley has explored professional work opportunities, working at Netball Victoria as a Diversity & Inclusion Coordinator and at St Joseph's College in Geelong as an Education Support Officer. He also found time to complete his Master of Business (Sport Management) at Deakin University.
Veteran Hockeyroo Lynch became the most capped goalkeeper in Australian history, when she overtook her childhood hero Rachel Imison to record 208 appearances for the Hockeyroos in 2019. Off the field Lynch works as a registered nurse, runs her own goalkeeping business (STOMP Goalkeeping) and is very active promoting mental health awareness as an ambassador for RUOK? Day.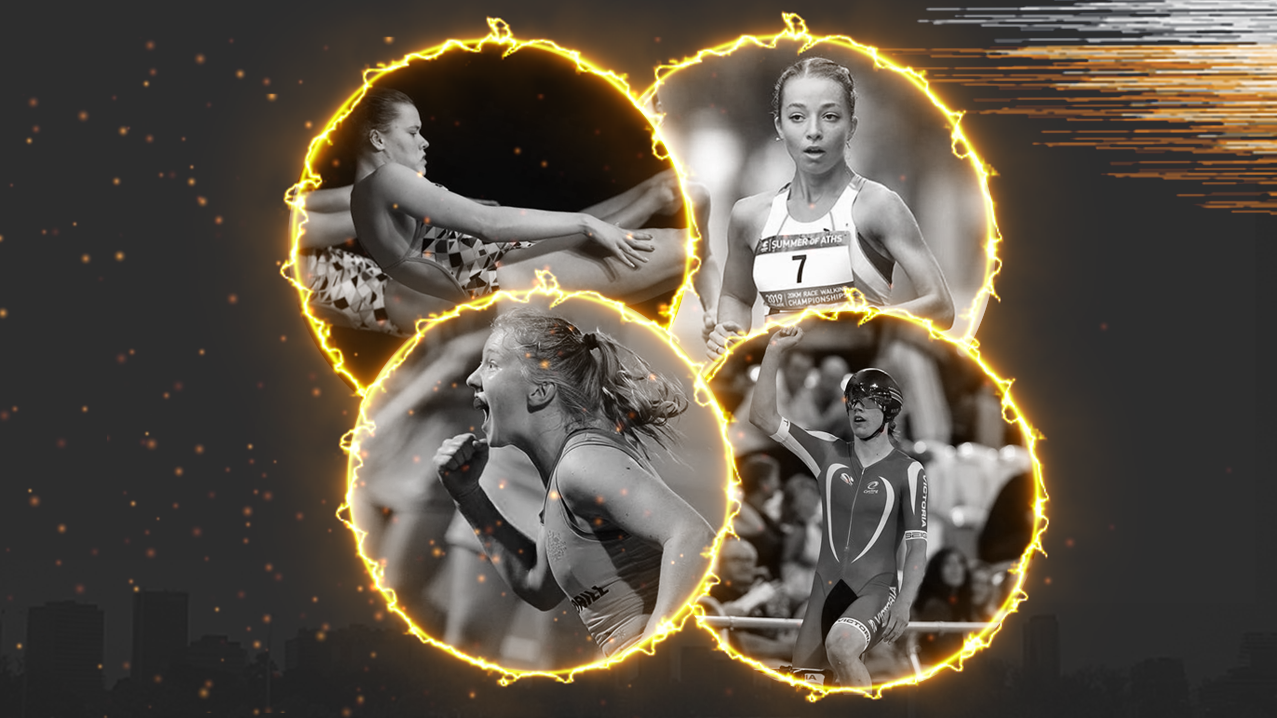 2XU Rising Star Award:
There are four worthy nominees for this year's 2XU Rising Star Award – awarded to an athlete aged under 23 who has achieved outstanding sporting results and accomplished success in other areas of their life. Race walker Jemima Montag, cyclist Kel O'Brien, hockey prodigy Amy Lawton and diver Emily Chinnock have all been nominated.
Frank Pyke Achievement Award:
The Frank Pyke Achievement Award, named in honour of the inaugural Executive Director of the VIS, will be presented to an athlete who had a successful sporting career as well as making a significant contribution to the VIS and their sport, and most importantly been successful in their career path.  This Award reflects the VIS motto, "Success in Sport and Life" over the span of the athlete's career.
Coach Awards
And finally, Coach Awards will also be presented to an athlete in each Tier 1 sport who is most deserving within this calendar year.
Each year, all the award winners are selected by a judging panel consisting of VIS Board Members and again in 2019, Media Commentator Sam Lane joined the panel as an independent media contributor. We would like to acknowledge and thank Sam and the Board for their thorough deliberations to select the winners that will be announced at the event on Wednesday 20 November.
How to follow?
The 2019 VIS Award of Excellence Dinner will be held on Wednesday 20 November at Carousel, Albert Park from 6:30pm. Follow the action via the VIS social media accounts and use the hashtag #AOE2019.