Clifford leads Para World Champs Medal Haul
Clifford leads Para World Champs Medal Haul
Sunday, 24 November 2019
After a huge 9 days in Dubai, the 2019 Para Athletics World Championships have concluded, with Australia finishing 7th in the overall medal tally with 8 gold, 6 silver, and 9 bronze.
VIS' Jaryd Clifford led the charge with two gold medals in the T13 1500m, and 5000m. 
Clifford dominated the 5000m final, with the help of sighted guides Philo Saunders and Tim Logan.
The last time Clifford run a major 5000m event was when he placed 7th in the Rio Paralympic final, since then he has put a lot of his attention to this event.
"I've struggled with 5Ks – I love them – but they were becoming too difficult, and even too dangerous," the 20-year-old said, referring to his deteriorating eye sight.
"But this is what we've been working towards for two years. I'm just so relieved and happy that it's paid off. Double world champion is something I wasn't thinking of.
"I think winning the 1500 made me super-relaxed for this one."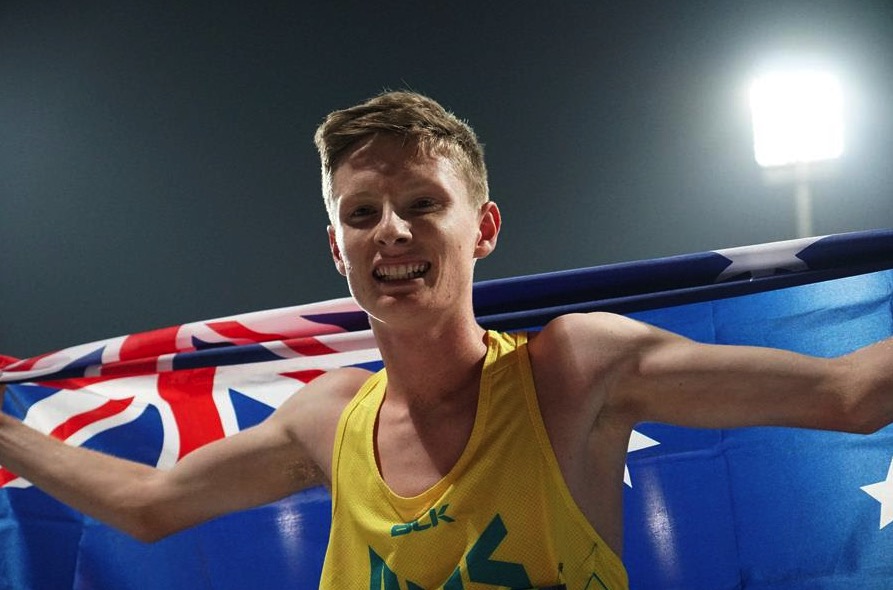 Saunders, who is Clifford's coach as well as his guide, said his young charge had the world at his feet.
"He keeps proving every race what an amazing athlete he already is. And he'll keep improving," Saunders said. "It was so good to be a part of it."
But what really stood out was what Clifford did at the conclusion of the World Championship campaign.
Due to the International Paralympic Committee rules, vision-impaired runners can only have one guide on the medal podium, so Logan missed out on standing alongside his teammates Thursday night.
So Clifford, decided to stage a mini-medal ceremony of his own, sneaking the trio into the medal plaza fully dressed in their full Australian track suits to take pictures for friends and family.
VIS' Claire Keefer also found herself on the podium as well as keeping her remarkable world championships run intact with a bronze in the shot put (F41) on Thursday night.
And she made everyone hold their breath in the sixth and final round, when she let out her longest throw of the night 9.19m that moved her back into the medals.
All 5 of our VIS chargers finished top 10 in their respective events, with Jaryd and Claire adding to the Australian medal tally;
Jaryd Clifford            | T13 1500m              | GOLD and WR, 3:47.78
Jaryd Clifford            | T13 5000m              | GOLD, 14:40.40
Claire Keefer             | F41 Shot Put           | BRONZE, 9.19m
Maria Strong             | F33 Shot Put           | 5th and PB, 6.37m (first ever international competition)
Sam McIntosh           | T52 100m                | 6th, 17.69
Todd Hodgetts          | F20 Shot Put           | 9th, 14.88m