Hansen joins the party
Monday, 29 July 2019
It was all about the medleys on the final day of swimming at the 18th FINA World Swimming Championships in South Korea.
In the final race of the World Championships, Australia achieved its seventh medal in a relay event, this time VIS' breaststroker Jess Hansen, and her 4x100m Medley relay teammates finished behind the USA to win silver.
Prior to her silver medal, Hansen also swum in the final of the Women's 50m Breaststroke final, placing sixth in a time of 30.84.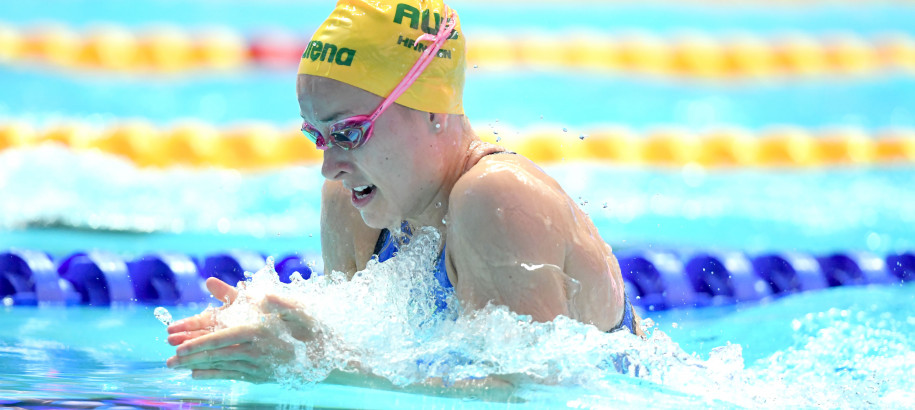 Taking to social media, Hansen says that "It's a true honour to stand alongside her Australian Dolphins team."
Fellow VIS swimmer, on debut, Matt Temple was part of the Men's 4x100m Medley team which touched in 5th position. 
VIS Swimming Medallists:
Mack Horton | Gold 4x200m Freestyle Relay
Matt Temple | Gold 4x100m Mixed Medley Relay (Heat) 
Mack Horton | Silver 400m Freestyle
Jess Hansen | Silver 4x100m Medley Relay