O'Brien and Howard bring it home on the final day
O'Brien and Howard bring it home on the final day
Monday, 11 February 2019
Victorian Institute of Sport cycling duo, Kelland O'Brien and Leigh Howard, found a whole new level on the final day of Melbourne's Six Day series to snatch victory off Sam Welsford and Cameron Scott who had been on top for the previous two nights.
It came down to the final Madison and the VIS duo were up for the battle, with O'Brien tearing off from minute one in order to gain the lap they needed, before staying on the lead lap throughout and racking up the points on the sprints.
With 20 minutes to go, Welsford was involved in a collision which left him bruised, but the battle for victory was still on.
Enter Leigh Howard who streaked clear in the final sprint, with Scott third, enough to get them the win by just two points (254-252).
Although O'Brien admitted that "it was a shame" for his opponents who were involved in the incident, he was still "very proud" that they were able to take victory.
"That was a very exciting Madison." O'Brien said.
"We didn't even know what was going on, we just had to give it everything."
"But we're glad they're OK."
"It was an unreal event, the Six Days are great. I didn't know if I had another three days in me, to be honest. Three days was perfect.
"And the Melbourne crowd is a home crowd for us. It's so special to be in front of them."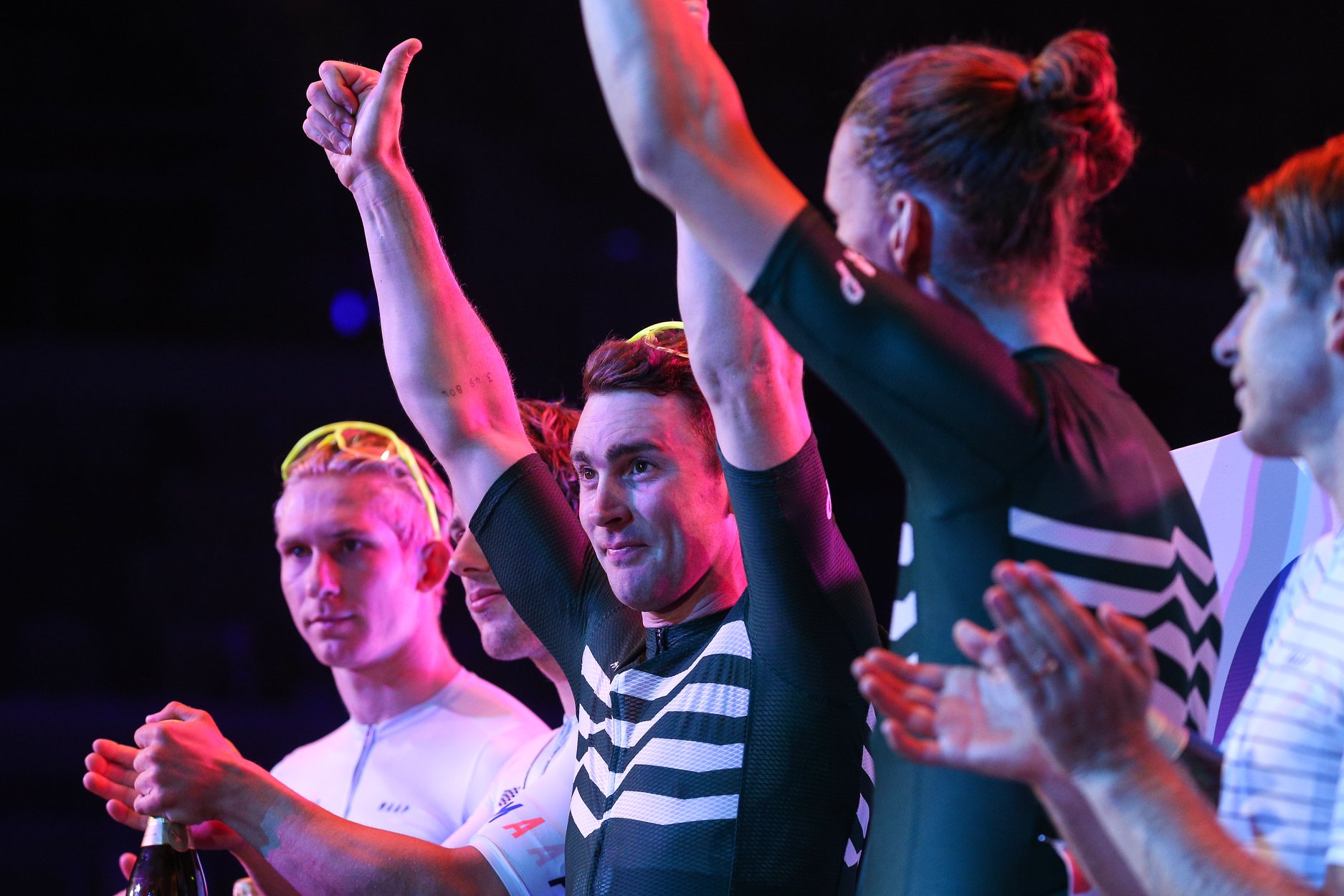 Howard knew that the pair would need to approach the final strategically.
"It was a crazy final. We knew we were in for a tough last Madison and I think it was noticeable that we were saving energy, we took it very easy in the first part of the night." Howard said.
"That was very strategic because we knew it would go down to the wire. It almost backfired – Cam and Sam picked up quite a few points in the previous race, which made the chase even harder than what it originally was."
Fellow VIS rider, Jensen Plowright, teamed up with Isaac Buckell to win the U21 Melbourne Six Day, with a maximum score winning both the General classification and the Madison Chase.
Kelland O'Brien and Leigh Howard | Melbourne Six Day | 1st
Ruby Roseman-Gannon | Melbourne Six Day | 9th
Sam Deriter | Melbourne Six Day | 13th
Luke Plapp and Godfrey Slattery | Melbourne Six Day | 11th
Graeme Frislie | U21 Cup | 5th
Jensen Plowright | U21 Melbourne Six Day | 1st