VIS golfers finish year in fine form
VIS golfers finish year in fine form
Monday, 03 December 2018
The Victorian Institute of Sport golfers have been busy over the last month with David Micheluzzi awarded benchmark athlete status, Blake Collyer winning the Dunes Medal and Ben Eccles finishing tied for sixth at the Australian PGA yesterday.
Blake Collyer
Last week VIS' Blake Collyer won the Dunes Medal an Amateur event held down at the Dune Golf Course for the second time in a row.
The VIS scholarship holder put a big gap on the rest of the field in the third round, he put up a 5-under 67 to go up four shots, and increased that to a five-shot margin of victory on Friday finishing with rounds of 72-72-67-71
Ben Eccles
Victorian Institute of Sport's Ben Eccles has finished the year with a top 10 finish at the Australian PGA Championships held at the RACV Royal Pines Resort, Gold Coast yesterday.
The VIS golfer finished with rounds of 70-71-69-72 to come out in equal sixth place with a score of 282, which he was very "happy" with.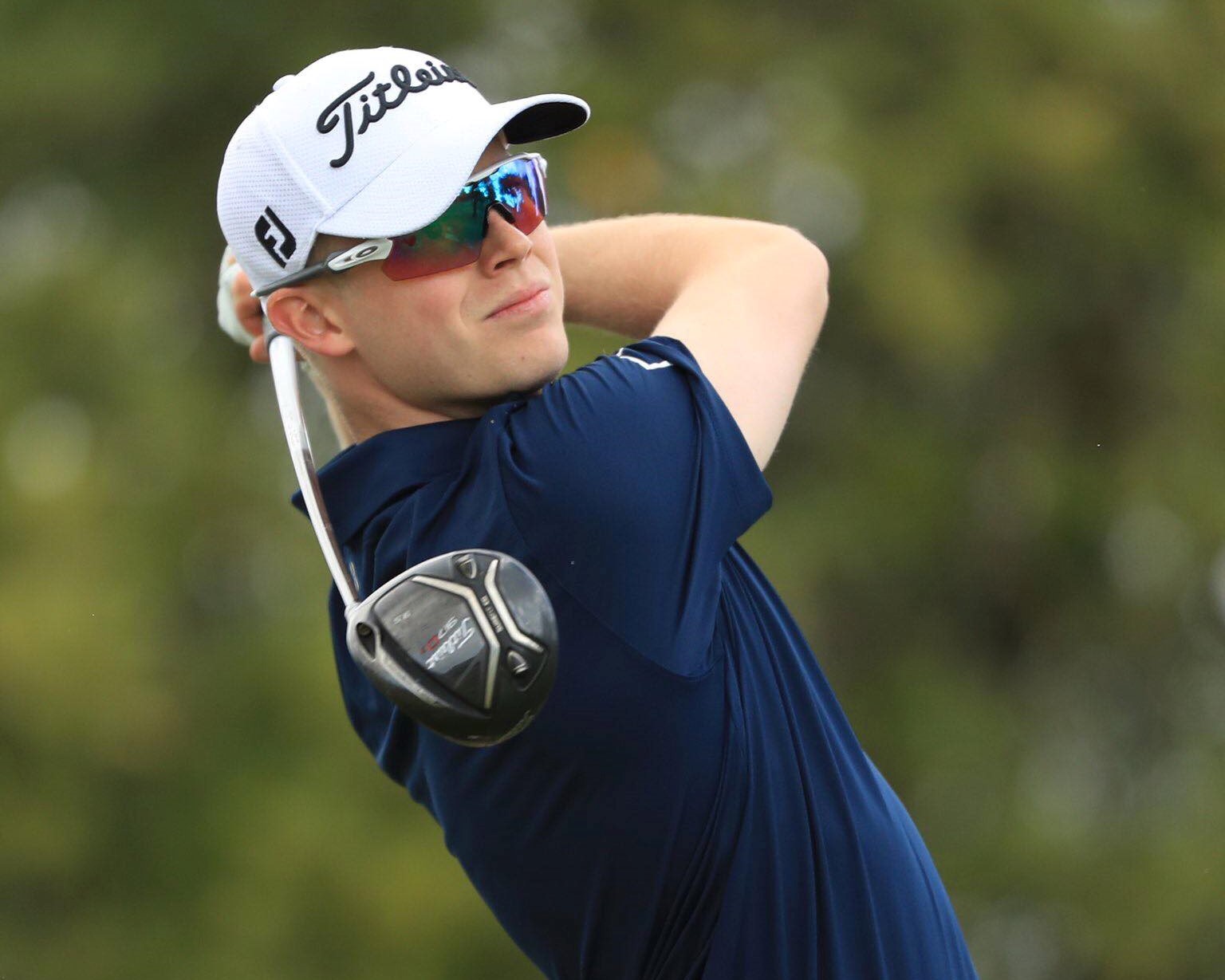 Dave Micheluzzi
VIS scholarship holder David Micheluzzi's breakout season has been rewarded with Golf Australia benchmark athlete status.
The VIS golfer has had a consistent year across Australia and the globe, both in amateur and professional tournaments, moving his way into the top 10 of the world amateur rankings.
Micheluzzi has achieved "Tier 1" status after a superb series of results that began with runner-up finishes at the Dunes Medal and Port Phillip Amateur titles late in 2017, but hit top gear when he lifted the Victorian Amateur crown.
He was soon Australian Master of the Amateurs champion at Royal Melbourne, and runner-up in the Australian Amateur at Lake Karrinyup.
Micheluzzi went undefeated playing at No.1 during the Interstate Series, playing a key role in his third title for Victoria in the past four years.
He was a quarter-finalist at the British Amateur, played with Ernie Els in the Fiji International on the ISPS Handa PGA Tour of Australasia, and was chosen to represent his country at both the Asia-Pacific Amateur and Eisenhower Trophy in Singapore and Ireland, respectively.
"This past year of golf has been some of the best I've ever played and being able to play in big events has been really awesome," Micheluzzi said.
"I've wanted to become (what was then) a national squad member for 5-6 years, so to get that recognition now is something I'm very proud of.
"I'd like to thank all at the VIS, Golf Australia, Cranbourne and Metropolitan golf clubs and particularly my coach Marty Joyce for helping me reach this stage of my career.
"I look forward to using this opportunity to take it to the next level next year."
Among a range of additional benefits, he will get a stipend for travel to international tournaments, more funding towards coaching fees and sports science expenses and a subsidy towards playing further professional events.
Golf Australia high performance general manager, Brad James, was absolutely delighted with Micheluzzi's progress.
"Along with all other high performance squad members in the state programs around Australia, David already receives funding and other `home-base' support," James said.
"He has had a massive year both in terms of learning and results and we are excited to see him take the next step in his career."