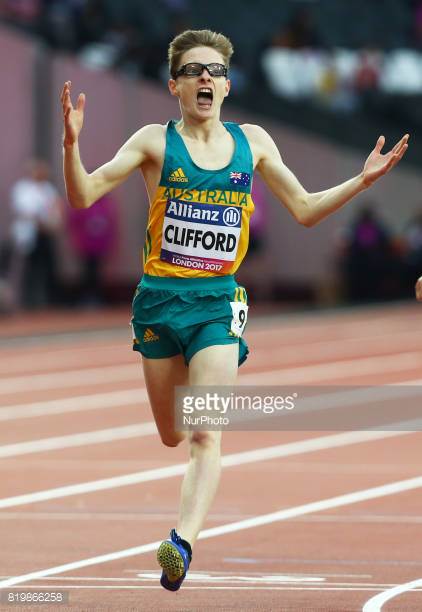 Jaryd Clifford
"Not everything that is faced can be changed, but nothing can be changed until it is faced "
Personal details
Sporting Details
Sport:

Discipline:

1500m/5000m T12/13

Club:

Diamond Valley Athletics Club

Training Venues:

Willinda Park, Westerfolds Park, VIS, Albert Park, Ferny Creek
Sporting Achievements
At the 2019 World Para Athletics Championships in Dubai, Clifford set a world record time of 3:47.78 in winning the gold medal in the Men's 1500 m T13.
Clifford with his two guides Tom Logan and Philo Saunders also won the Men's 5000m T13. Clifford stated he needs guides for the 5000 m due to his deteriorating eyesight making the event dangerous for him.

Latest News